5 Reasons You'll Love Living in Las Vegas | The Rivlin Group
Posted by Alex Rivlin on Friday, February 10, 2023 at 2:00 PM
By Alex Rivlin / February 10, 2023
Comment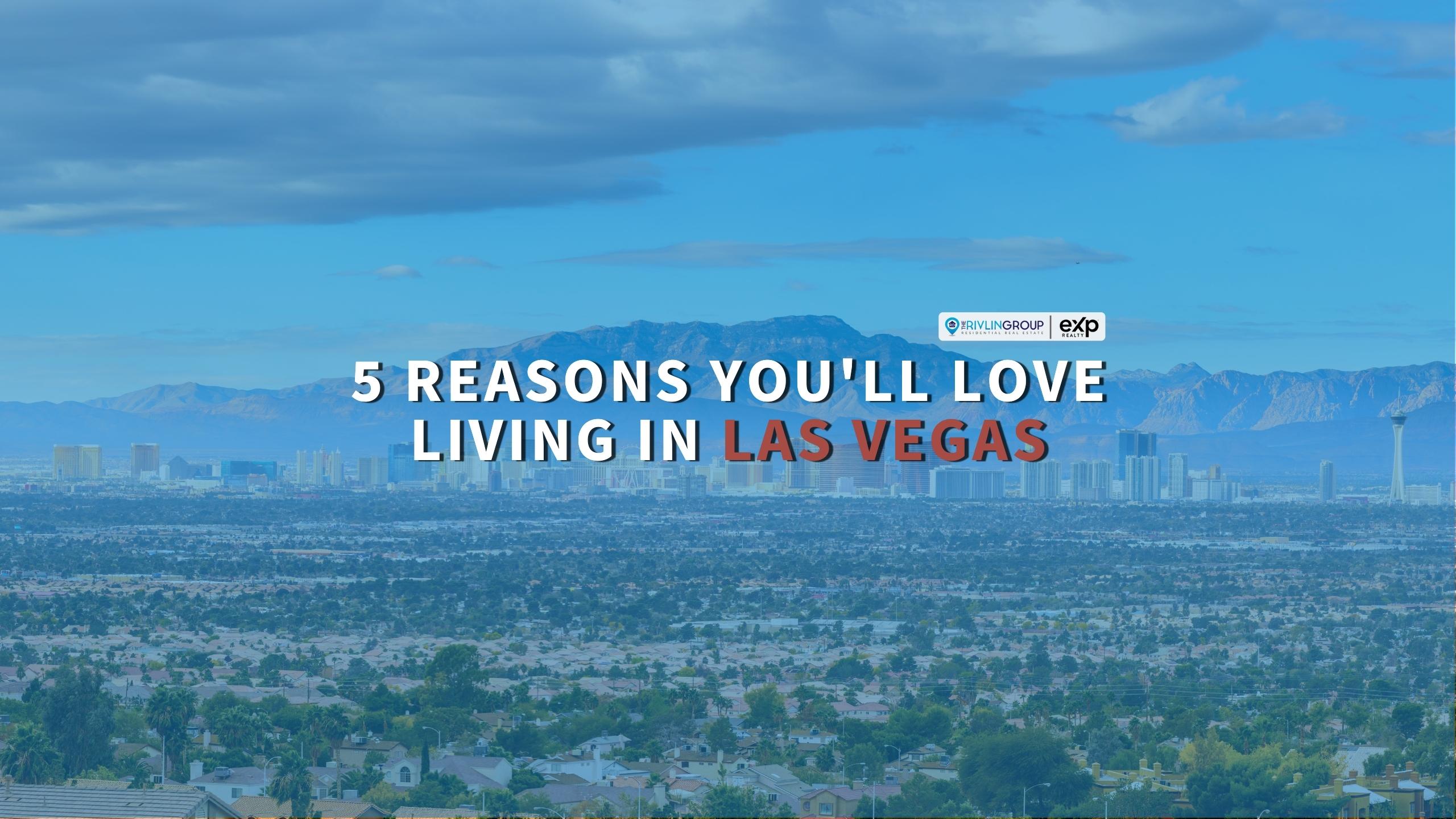 Las Vegas is known worldwide for its flashy lights and casinos, but there's so much more to this vibrant city than just gambling and nightlife. Whether you're a young professional looking for an exciting career opportunity or a family seeking the perfect place to raise kids, Las Vegas has something special for everyone. Here are five amazing reasons to consider making this desert oasis your new home.
1. Affordable Living
Living in Las Vegas doesn't have to break the bank. With plenty of affordable housing options throughout the city, it's easy to find a beautiful home without sacrificing quality or style. Not only are property values on the rise in many popular neighborhoods, but you'll also find great deals on rent as well.
2. Outdoor Recreation
From kayaking on Lake Mead to canyoneering through Red Rock Canyon, you'll never run out of outdoor activities near Las Vegas. The city is blessed with beautiful natural surroundings that offer endless exploration and adventure opportunities- ready and waiting for you!
3. Vibrant Culture
From world-famous shows like Cirque du Soleil and Blue Man Group to local gems like zombie paintballing and craft beer tours, there's always something exciting going on in Las Vegas. You won't ever have a dull moment here!
4. Job Opportunities
Las Vegas is an excellent place to get your career off the ground. Major employers such as Amazon, MGM Resorts International, and UNLV Medical Center provide many employment opportunities - even during uncertain times like these. Plus, with its strong commitment to small businesses, there's no lack of innovative companies starting up in our area every day!
5 Diverse Communities
The diverse communities of Las Vegas make it one of the most welcoming cities in the nation. Whether you prefer peaceful suburban living or nightlife-filled downtown areas, there's something perfect for everyone here! There are many neighborhoods with unique personalities - from Summerlin's outdoor recreation perks to Henderson's low crime rates - that will help foster connections between its residents no matter their backgrounds.
Living in Las Vegas isn't just about high-stakes entertainment; It's about finding your perfect home within a city that offers countless possibilities for growth and success! Consider exploring some of these amazing neighborhoods today. If you're looking for an exciting and vibrant city to call home, Las Vegas should be at the top of your list! Call The Rivlin Group to start your homeownership in Las Vegas today! 702-602-8001